Hi guys, I have been wanting to do this tag for ages and now that spring has really started to show up with the nice weather what better time to do it! (this was inspired by
missglamorazzi
)
1) What is your favourite spring nail polish?
- I have some kind of weird obsession with nail varnish, I shouldn't be allowed to go to the nail polish section of boots or superdrug but it is just like heaven for me and it draws me in! My favourite spring Nail polish is Essie mint candy apple. This was so hard because I have so many but this is just such a nice spring colour.
2) What is your must have lip colour this spring?
- I don't wear makeup but I have 3 lip colours that I really want. The first is the covergirl jumbo gloss bomb in watermelon twist. This is a bright pink chubby stick. I think this colour would be great for spring as its really bright and summery the next 2 are both from topshop, macaroon which is a really pretty bright pink with a slight hint of coral but has that my lips but better colour, and ditsy which is a bright red with a hint of pink/orange coral undertone.
3) What is your favourite spring dress?
- My favourite dress for spring at the moment is a dress from Gilly Hicks which is navy blue at the top and then blue and white check on the skirt. I like these because they are great for holidays as well as just a day out or even an evening out. Another great thing this does if your curvey like me and you want to really show of your waist and hips this cinches in at your waist.
4) What is your favourite spring flower?
- My favourite spring flower is between a cherry blossom or a birds of paradise. I love cherry blossom because when the petals blow in the wind it looks so beautiul and sumery. I love birds of paradise because they are so pretty and colourful, they just really remind me of spring.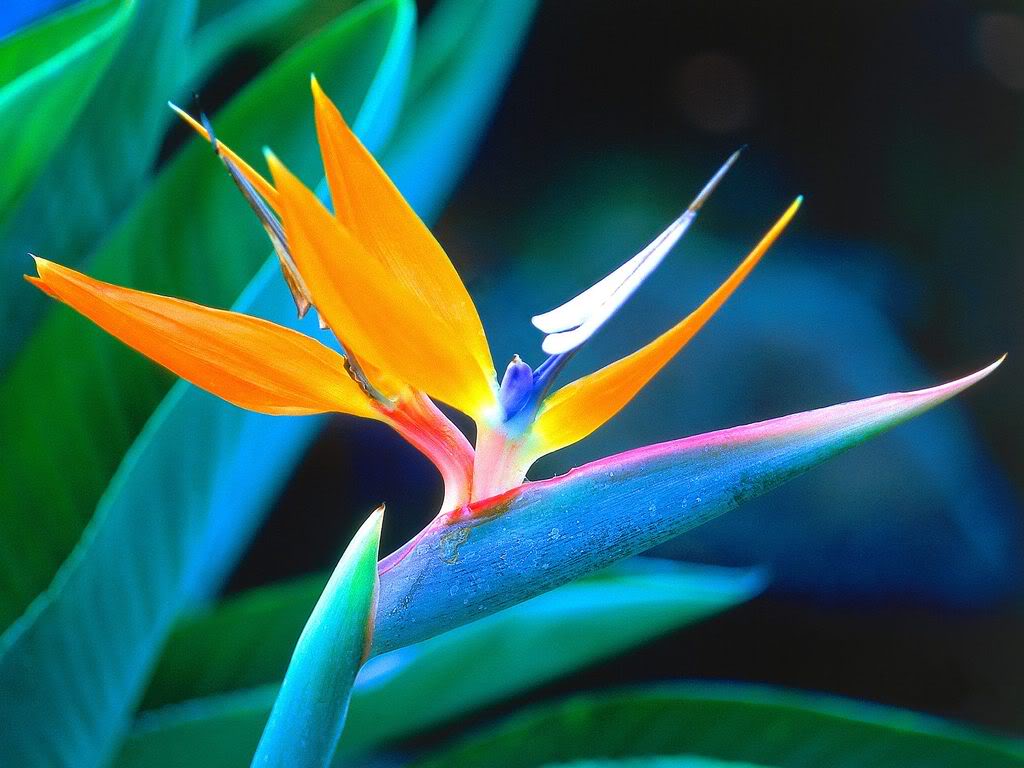 5) What is your favourite spring accessorie?
- My favourite spring accessorie this season is my little brown belt. I love this belt so much and its getting tatty but it is always so hard to replace something when it is one of your favourite things, I can just never find one quite as good.
6) What spring trends are you looking forward to this year?
- This is easy I am really loving and looking forward to more monocrome and neon I have just been loving everything I see neon and monocrome its just so bright and perffect for the spring.
7) What is your favourite spring candle?
- I don't really have any spring candles yet I am hoping to get one soon but, I really liked the Daffodils and Dandelions (sunny side up) candle. I got this candle from a family friend when my family moved house and a little house warming gift and it smells very fresh and summery its gorgeous!
8) What is your favourite body spray/perfume for the spring?
- My favourite body spray for the sp;ring would have to be Solana beach by Hollister because it smells very sweet and spring like and I love everything sweet for spring. My favourite perfume for spring time is Valntino rock 'n' rose because it is a really good balance of fruitiness it kind of smells like apples but a little sweeter, but it isnt too sweet or too fruity.
9) What is spring like where you live?
- Spring where I live, despite being in England, is actually really nice here. Spring is my favourite season because It is like the perfect blend of hot and breezy. As I live in England there can be days where there is quite a bit of breeze but so far spring has been lovely, all the flowers are blooming and the weather is great.
10) What is your favourite thing about spring?
- My favourite thing about spring is the colours, mostly colours in the fashion but also in the flowers. I love how they are so bright and really show spring in a nutshell.
11) Are you a spring cleaner?
- No not really, I guess I do sometimes just have days where I just go through everything I own but I don't very often. It does really bugs me though because I am a really obsessive person with things being neat and being in order but I am a really messy person when it comes to my room.
12) Have you got any plans for spring break or upcoming vacations?
- No, My spring half term actually ended a couple weeks ago and I pretty much did nothing the whole time but I do have a german exchange coming up in a few weeks, so I am off to germany soon. I don't know if that counts but I am excitted I will be keeping you updated.
If you guys have done this post send me your link in the comments and I would love to check them out! I would also love to know what kind of posts to do in the future.
I would love for you to follow me on
Twitter- @littlemiscoocie-MarcieMay
I would like to tag .georginaclare.
And any one else who liked this tag and was thinking of doing it be sure to leave your link in the comments and I will check yours out x